A Strange Chest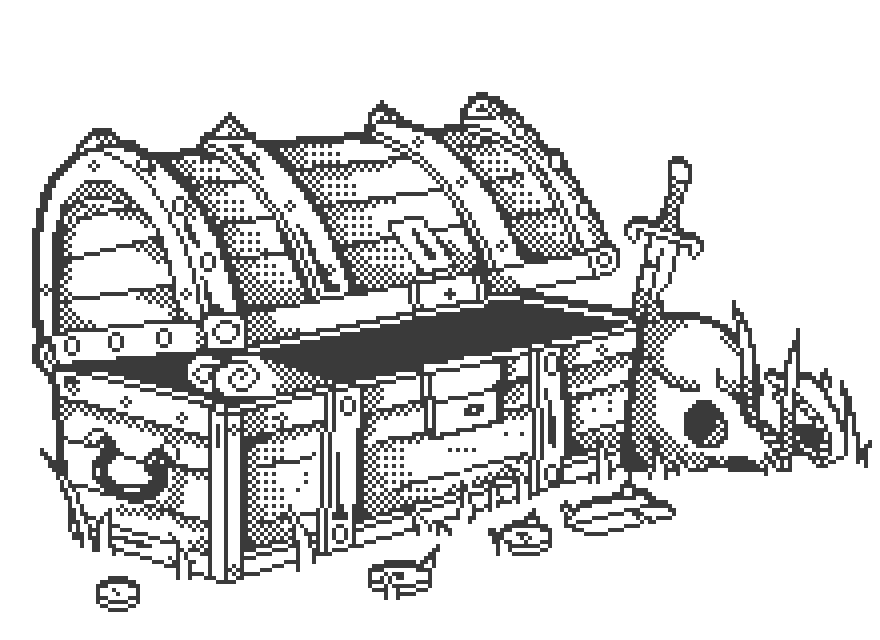 "You might wonder why I'd go to that hell hole. It's the promise of sweet, sweet loot. With it comes the gold, the gear, the scrolls. Using these I can fight tougher enemies, overcome deadlier traps and conquer new levels. I will keep on it until I die, and then someone will take what is mine to do the same."
For one reason or another, sometimes I need to keep things at a distance, but still, somewhere I can find them. This is what this box is for. Some of these items may make into my Yearly Notes, but most of them flies away after a while.
Inside
"the dream comes disguised as the nightmare"

"You can win as often as you like. But you can only lose once. Then it's the end for you. And you will lose." — Haruki Murakami
The Mind Flayer
Some open loops take time to be processed. I use a mind flayer inside the chest to take care of them.

My tabletop solo rpg, The Inverted Tower

A random number generator device to be used with the same game

Collecting dungeon synth tapes

This website you are reading right now.
Last update: April 18th, 2021